Mt. Woodson Golf Club
Where Golf is only Part of the Experience


Golf Events
Corporate Tournaments, Fundraising Events, Golf Groups of Any Size
Welcome to Mt. Woodson Golf Club
Ramona, California
Don't let our 6000 yard par 70 golf course fool you. World renowned golf course designers Brian Curley and Lee Schmidt have created a stunning work of art for your entertainment and enjoyment.
Set in the rugged natural setting of North East San Diego County, the names of the holes give you a hint for what is in store for you. Just picture holes named "Ledges", "Tree Tops" and "The Beach" to give you an idea of what to expect during your day at Mt. Woodson. Between holes two and three you will find yourself on a 450 foot wooden bridge unlike anything you have seen that winds through beautiful natural scenery and canyons. Make sure to visit the Hole Tour to get an extra special preview of all that awaits you. All of this, combined with great playing conditions every day, make Mt. Woodson a must play for all golfers.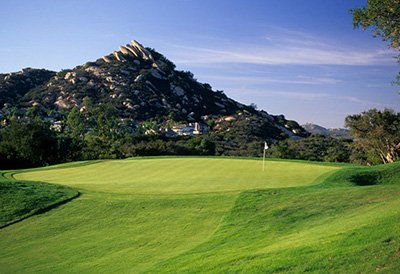 CALL THE PRO SHOP at 760-788-3555 AND
PURCHASE YOUR GIFT CARDS TODAY!